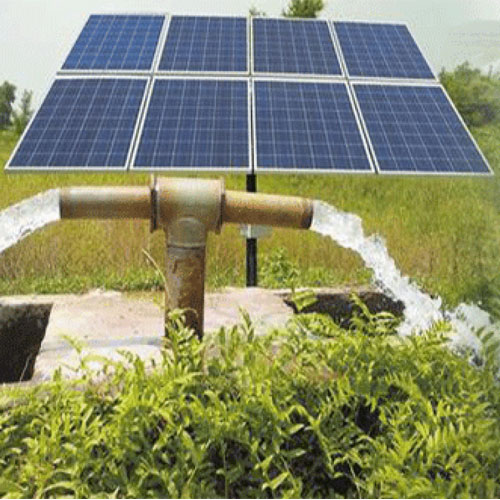 People are turning into greater aware of air pollution and the results of greenhouse gases on the environment. In this scenario, the use of environment-friendly and sustainable energies like photo voltaic electricity is gaining popularity. Striving to supply our future a cleaner and greener planet, Nuetech Solar's vary of notable excellent photo voltaic pumps is decided to provide the best.
Agriculture is the lifeline of a country like India. Research and development to help the agricultural sector grow more is always on. Affordable equipment, higher yields, and a profitable market are the focus of this endeavor. For this reason, a solar water pump is a perfect fit and is the farmer's best friend.
Basically, a solar pump is a type of electric pump that runs on electricity generated by solar panels. The energy for these panels comes from the sun. This VFD is utilised to change the speed and output power.
The photovoltaic principle is used to power a solar pump. PV (photovoltaic) systems absorb light energy and convert it to electricity during the operation of a solar pump. This generated electricity is supplied to the entire system. The pump's VFD controls the frequency of motor. To provide the best power point tracking, these VFD modify the output frequency and voltage in real-time, adapting to variations in sunshine intensity.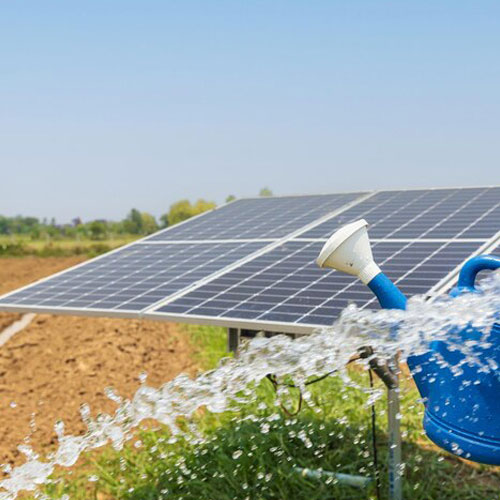 Water pump
Solar batteries
VFD
Solar Panels
Types of solar-powered water pumps
Submersible Solar Pumps
Surface Solar Pumps
DC Solar Pumps
AC Solar Pumps
Easy installation
Low maintenance
Low operating costs
Works without fuel
Easy to transport from one place to another
In case, you are looking for technical support while doing Installations Call : 9740327008. Leave your message. Your name.