Solar Flat Plate Collector Water Heating System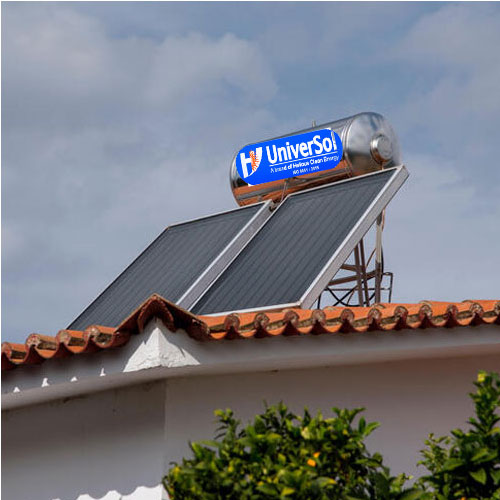 Solar water heating structures that use Flat Plate Collectors (FPC) as thermal collectors, convert the electricity acquired from the solar to warmth energy, transfers the Solar warmness electricity which is then transferred to warmness the water. This heated water reaches your faucet thru your pipelines. Flat Plate Collectors act as warmness exchangers making use of nature's greenhouse effect. The massive warmness absorbing flat plate made of copper or aluminum which collects warmth justifies the identify – Flat Plate Collector (FPC).
An FPC consists of the warmth absorbing plates which are painted black or chemically etched black to facilitate most warmness absorption and copper pipes referred to as risers that are soldered to the floor of the warmth absorbing plates. 
The solar heats up the flat plate floor and this warmth is performed thru the risers to the water that it is maintaining within, which is then handed on to you as warm water.
FPCs are the very reliable, environment friendly and one of the most price environment friendly gadget of water heating. Given their easy design, low value and effortless set up FPCs go well with residential wishes very well. FPCs are environment friendly ample to supply exact volumes of warm water at the predicted temperature. Also FPCs can be custom-made as per your needs. Helious,being one of the quality photo voltaic water heater gadget company will be comfortable to assist you with this.
Non - Pressurized System - FPC
In case, you are looking for technical support while doing Installations Call : 9740327008. Leave your message. Your name.